September 1st, we had a great gathering at Steel Toe Brewing Company. We had a fantastic turn out and closed down the tap room. As well, September this year we hosted the Big River Beer Homebrew Competition.
Big River Beer Homebrew Competition
On September 24th and 25th, we held our annual homebrew competition. Here are some of the highlights.
152+ beers judged.
42 Judges and Stewards helped us make the event happen.
1 Pro-Am winner to be brewed by Northgate Brewing Company! Big congratulations to David Wells and Co-Brewers John Musser and Preston Leffler for having their Revolutionary double IPA select at the Pro-Am winner!
10 Beers placed from NBA members.
14 Sponsors helped make our competition a complete success.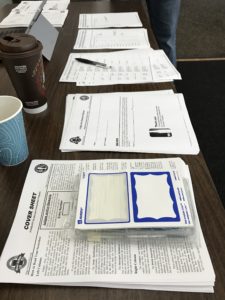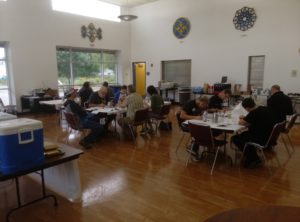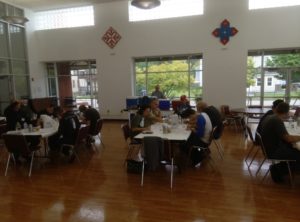 September Meeting Re-cap
September 15th the NBA convened at East Side Neighborhood Services for our monthly meeting. We welcomed new attendees and touched on what had happen since the last meeting and what the status of the barrels was.
Upcoming Educational Topics
Diastatic power of differing malt – Oct
Base Malt Experiment – Nov Please sign up if you are interested in participating in this.
September Education Topic – Saison Yeast Strains
Adrian Swanson brewed a batch of saison and split it off into 5 fermenters and used 5 different yeasts. We tasted the beers and had a great discussion about who liked different characteristics about the strains, as well as different fermentation techniques that certain stains might benefit from.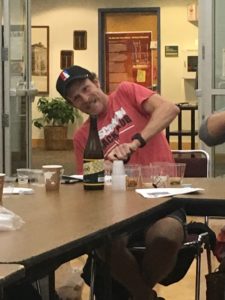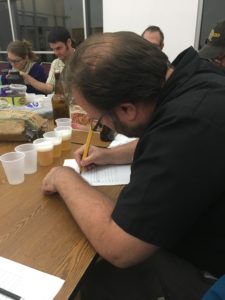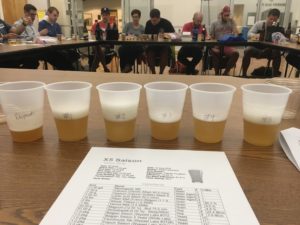 Upcoming Events and Important Dates
Oct. 20th 7PM – Eastside Neighborhood Services – Monthly Meeting.
Oct. 22nd 1-4PM – Eastside Neighborhood Services – Nordeast Big River Beer Festival.
Nov. 3rd 7PM – Taproom Takeover – FairState Brewing Co-op.
Nov. 17th 7PM – Eastside Neighborhood Services – Monthly Meeting.