Recap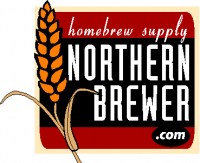 We held our March meeting at Northern Brewer Minneapolis. Thanks to Northern Brewer for hosting us, and thanks to everybody that came out. We had a full house and that is really great to see.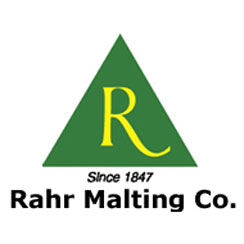 BSG and Rahr teamed up to teach us about the history of Rahr and how brewing malts get from barley in the fields, to the bins at our homebrew shops. We really appreciate them coming out and I want to give a big thanks to Chris and Ilya for presenting.
The Club business discussions covered several topics as we progress through 2017 and approach the National Homebrew's Conference here in Minneapolis. Remember to get your swag; for the conference and our other upcoming events. We currently have t-shirts @ $10, hats @ $15 and brewer's shirts @50.
Barrels
We held a barrel committee meeting in March where we tasted the beer from all of the barrels. We then made some decisions about how to proceed.
Here are the tasting notes from the last meeting:
Project #1 – Honey Oak Barrel #1 – Pale Sour: Low/Medium acid, slightly citrus, low funk complexity, overly thick mouth feel, needs to thin out, build acidity and complexity, as well as more barrel flavor. More time needed.
Project #2 – Barrel #1 – Happy Squash Red: Dry and moderately tannic, medium high tartness, nice wood flavor in the middle. This beer will benefit from a fruit addition as it lacks significant complexity. A fruit with lower acidity as this beer doesn't need more tartness. Pull and Replace with Flanders #2.
Project #2 – Barrel #2 – Lambic #1: A great straight Lambic, complex, tannic, tart, a really great beer. Pull and replace with the same beer.
Project #2 – Barrel #3 – Flanders: Quite tart,  vegetal and grainy  no real complexity or barrel flavor. This was clean beer into a sour barrel, it needs a lot more time to develop.
Project #2 – Barrel #4- Lambic #2: Burnt rubber, a bit harsh, a bit sulfury, butty, its still working, needs more time.
Project #3 – Koval Barrel – Oud Bruin: low dark fruit, whiskey barrel flavor upfront , very strong acid tartness at the end…..options to blend or add a mellow fruit or solara. The 6 people in the barrel needed decide where to go.
Project #4 Baffalo Trace Barrel – Barleywine: Plenty of barrel and alcohol flavor, dry and clean ferment with plenty of body, fruity and spicy. Suggested packaging in bottles to allow it to smooth out.  Pull and replace with Oatmeal Stout.
You may be wondering, who makes up our barrel committee? The barrel committee includes the President, barrel stewards and a few of our most experienced sour and barrel brewers. How do you partake in this experience? There is a floating spot, so if you are a member and would like to be involved let the president know and we will do out best to work you in.
Upcoming Events
April will be a busy month, we start off with a Taproom Takeover at Urban Growler on April 6th, then we tour the Rahr facility on Saturday, April 8.
Our April meeting will be back at the East Side Neighborhood Services Main Room on April 20th. During our April meeting will be learning about BIAB from Tyler and Perrin, as well as tasting beers from the Belgian Triple brewed in February.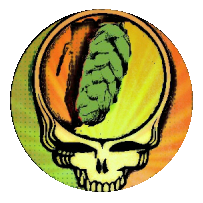 May will also be a big month, we will be emptying and refilling barrels. Check out the google group email forum for more info.
We will also be hosting a Taproom Takeover at Inbound brewing , brewing for National Homebrew Day at Northern Brewer and then brewing our Single Hop Experiment at NorthGate. Check out the google group forum or back here on the blog for more info.
NHC 2017
We have a bunch of stuff happening at NHC, here is a quick list.
 NBA Party @ Northgate
Social Club Pouring
YVH Pouring
Club Night
Random shenanigans
Cheers!
We hope to see you at the April meeting, all are welcome.
More details for members can be found on the club's Google Group forum.