2017 Wrapped up with a bang for the Nordeast Brewers Alliance!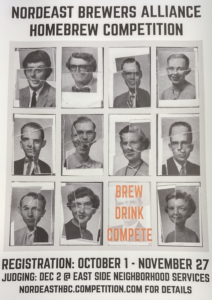 Let's start with the Nordeast Brewers Alliance Homebrew competition – congratulations to all of the participants and winners. The competition this year was our largest yet, with 180 entries. A special thank you to our judges, volunteers, and sponsors that made this year a success!
The NBA was also n

amed Growler Magazine's "Kind of a Big Deal" Homebrew Club of the Year!
To wrap up 2017 we had our monthly meeting. We had a great educational discussion on brewing with wood, highlighted with white ash, maple, and sassafras.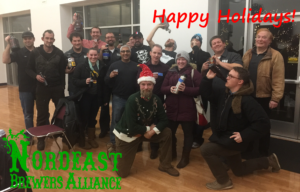 Along with some festive fun, there will be some great things to look forward to in 2018 – including quarterly club brews on the club system, and group brews with members. Look for those sign-up sheets starting in January.
And to kick off 2018, we will have our Winter Party and high-gravity club comp on January 20.