The Nordeast Big River Homebrew Competition has come to an end for 2014!
Out of 119 entries, there were some damn fine beers!
Best of Show (as welll as a few others) goes to ADAM MEYERS for his 22A: Rauchbier!
NorthGate Brewing's selection for their GABF Pro-Am entry goes to Casey Mussman, for his 5C: Dopplebock!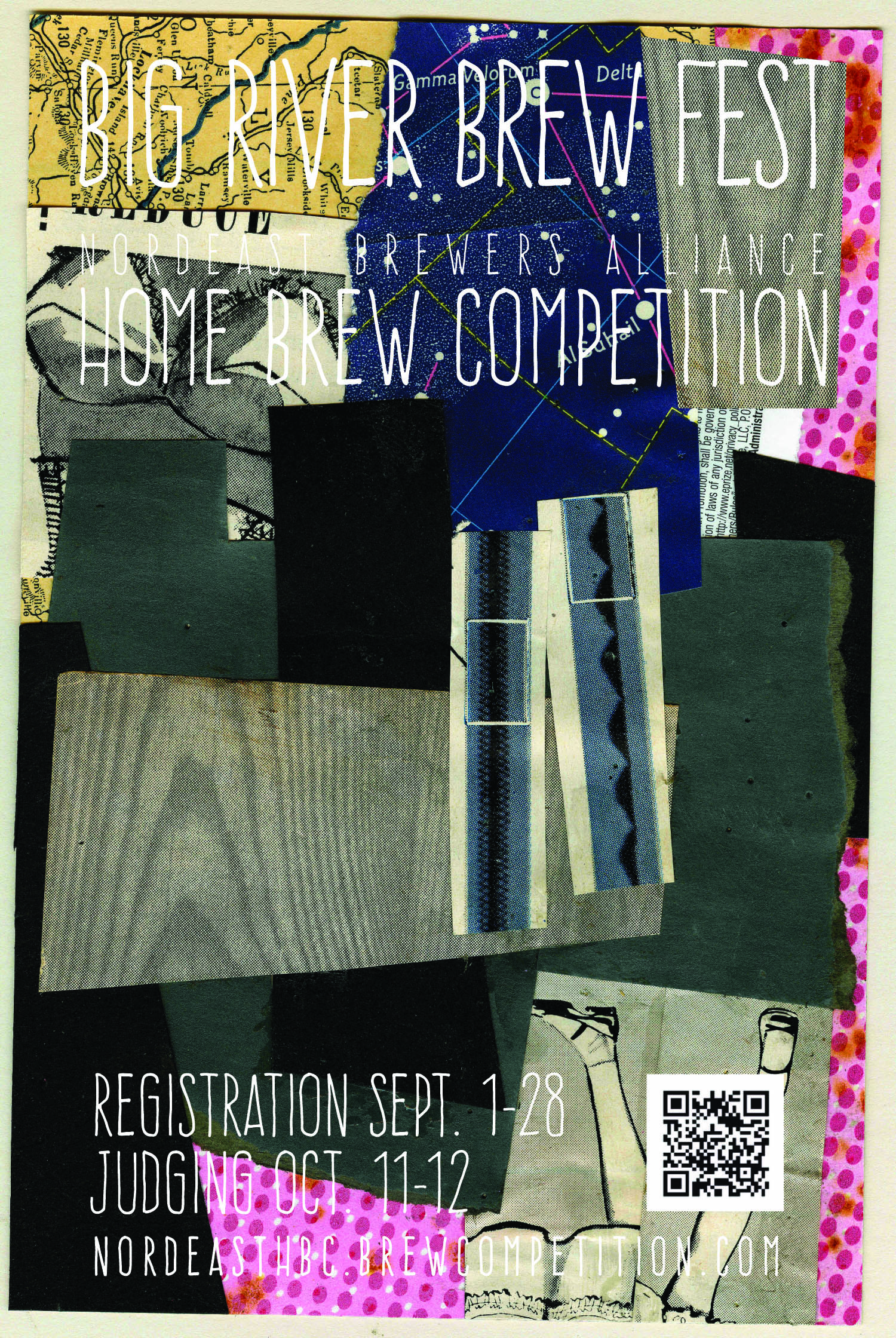 –-MAJOR UPDATE 18 Sep 2014– 
The 3rd annual Big River Homebrew Competition is proud to announce NorthGate Brewing will be sponsoring the grand prize – a chance to have their beer brewed as for the GABF Pro-Am in 2015.
The Mini Best of Show winners will be will be evaluated by the NorthGate Brewing crew.  Their favorite, the Brewers' Choice, will have the opportunity to collaborate with NorthGate Brewing to have their beer brewed and entered in the GABF Pro-Am competition, held October 2015.
Currently the Big River Homebrew Competition is at 50% capacity and registration is open until September 28th.  Full rules and registration are available at nordeasthbc.brewcompeition.com
Please direct any questions to nba.operations@gmail.com
The Big River Homebrew Competition is sponsored by the Nordeast Brewers Allliance and proceeds benefit the East Side Neighborhood Services.  Winners will be announced at the 4th annual Big River Brew Fest on October 18th.  Tickets are currently available for $25.
Rules:
-Entrant must be a registered AHA member at the time of the GABF entry deadline.
-Beer styles may be eliminated based upon NorthGates ability to brew (ie. no sours or funky stuff)
-Winning recipe will be modified to accommodate the professional system
General GABF Info:http://www.greatamericanbeerfestival.com/the-competition/pro-am-competition/
Full GABF Rules  http://www.greatamericanbeerfestival.com/brewers/competition-information/#11