Happy 2018 from the Nordeast Brewers Alliance!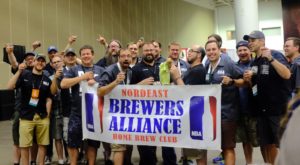 January was another fun month, and February is shaping up to keep 2018 exciting.
January Monthly Meeting

During our January monthly meeting, we highlighted with a triangle tasting with hops from our friend Mark Catlin. Does the drying temperature impact the hop bittering and flavor profiles? Keep an eye out for the recap in the near future.
Winter Party
The NBA Winter Party and High Gravity contest was January 20. With an amazing display of 8%+ ABV beers brewed in 2017, special recognition is deserved for winners:
1st: Old Faithful, Foreign Extra Stout – Matt Grove
2nd: Golden Stout – Jim Ingebrigtsen
3rd: NyIPA – Chad Oesterreich
The recipes for the winners will be posted to the NBA Google Group.
We also announced the club leadership for 2018. 
Barrels Are In Action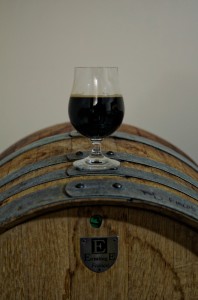 There is a lot of action around the club and personal barrel projects! Another reason to keep up with the group forum, as the sign up sheets for new fills and empties are posted there.
February Meeting
The monthly meeting for February will be held at Northern Brewer Minneapolis. The education topic will be water chemistry led by Norther Brewer's Jeff Merrimann. There will also be announcements about the club brew system and 2018 group brew events.